Hauling & Delivery Services
Landscape Material Delivery & Hauling in Des Moines
Looking for a reliable partner to provide your landscaping materials, or wanting to DIY your next landscaping project but don't have the equipment to get started? No worries! Kleener Image offers delivery services to get you the materials you need This includes mulch, rock, soil, boulders, and palletized materials for projects of all sizes. Working with our team will ensure that you receive the landscaping materials you need on-time and on-budget.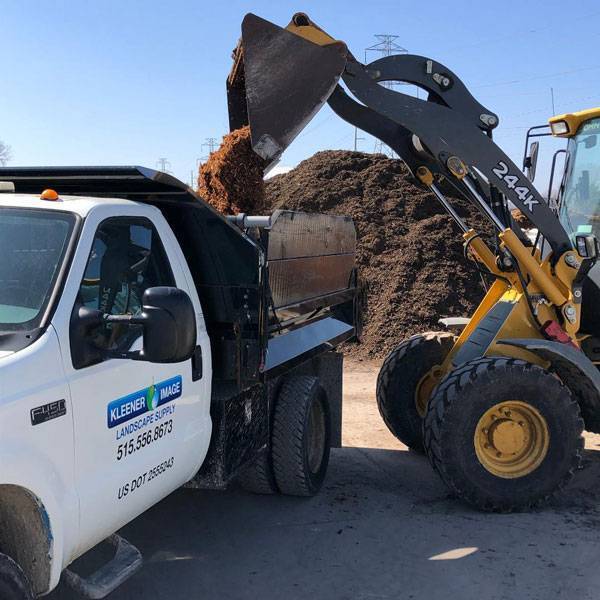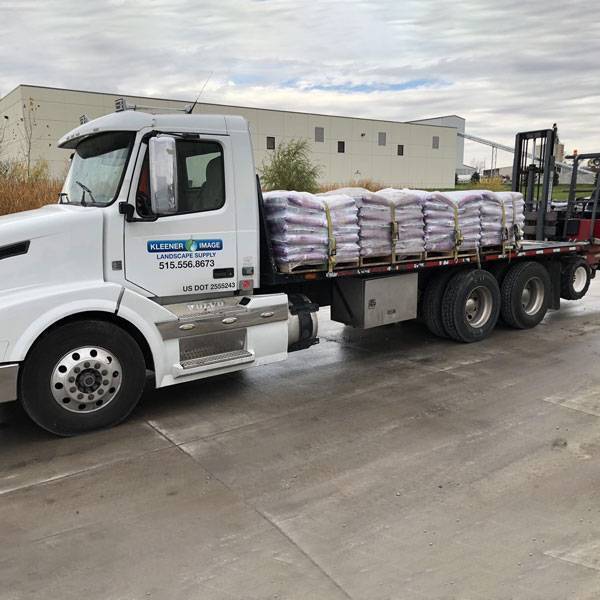 Material Delivery Options
Our team operates a variety of vehicles to help deliver materials to your home or business for your project. We determine which vehicle is needed based on the quantity of materials, as outlined below.
Medium Duty Dump Truck - 7 Cubic Yards of Mulch - 3 Tons of Aggregates
Dump Trailer - 20 Cubic Yards of Mulch - 5 Tons of Aggregates
Dump Truck - 17 Tons of Aggregate
Side Dump - 23 Tons of Aggregate or Boulders
Tandem Straight Truck - 8-10 Pallets
48' Flatbed - 20-24 Pallets
Hauling Services
Our fleet of trucks can also accommodate your hauling needs, whether you need materials hauled to or away from your project site. Specifically, our services include:
Aggregate Hauling
Dirt Hauling
Snow Hauling
Boulder Hauling
Palletized Material Hauling
Contact Us for Your Hauling & Delivery Project Need
Start your next project with a reliable landscaping material partner. We not only have a great selection of products, but we'll also help get those products to you. Contact us to tell us about your delivery or hauling needs, and we'd be happy to help you!
Contact Kleener Image