Geosynthetics
Stabilize Your Terrain With Geosynthetics
Kleener Image carries a variety of geosynthetics for your construction projects. Stop by or call about our selection of geogrids, woven geotextiles, and more!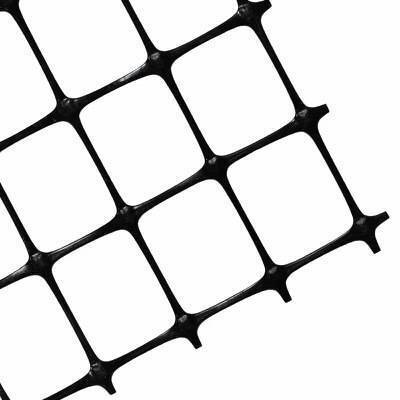 Geogrid
Kleener Image offers a full line of punched and drawn polypropylene geogrids. Geogrids can be used in base reinforcement applications to reduce aggregate base, extend roadway life, and reduce construction timelines. Punched and drawn geogrids offer superior junction strength and efficiency, thus achieving a more reliable aggregate interlock and stabilizing subbase sections more efficiently.
GRID1100 — 13.1ft. x 246 ft.
GRID1200 — 13.1 ft x 164 ft
Commonly Asked Questions About Geogrid
How deep should the geogrid be?
For retaining walls, take 10% of the wall height and bury it at that depth. For road stabilization, it is often a depth of 6″ to 12″. This is a general answer — always determine exact requirements from a civil engineer.
Geogrids can be used in base reinforcement applications to reduce aggregate base, extend roadway life, and reduce construction timelines. Geogrid can also be used for any retaining walls over 6 feet in height.
How is geogrid used as a soil reinforcement?
Geogrid interlocks with the soil or granular material placed on top of it. As force pushes down on the material above, the geogrid ribs stabilize the material below, ultimately confining it in place.
With retaining walls, you should avoid overlapping geogrid without following proper procedures for overlapping materials. There must be at least 3 inches of soil between geogrid layers to avoid movement between geogrid materials. With road stabilization projects, you can overlap geogrid to accommodate wider roadways, but only overlap 1 to 2 feet. Also, make sure the bulldozer blade avoids catching that overlap/centerline by pushing the aggregate the correct way across the overlap. This is a general answer — always determine exact requirements from a civil engineer.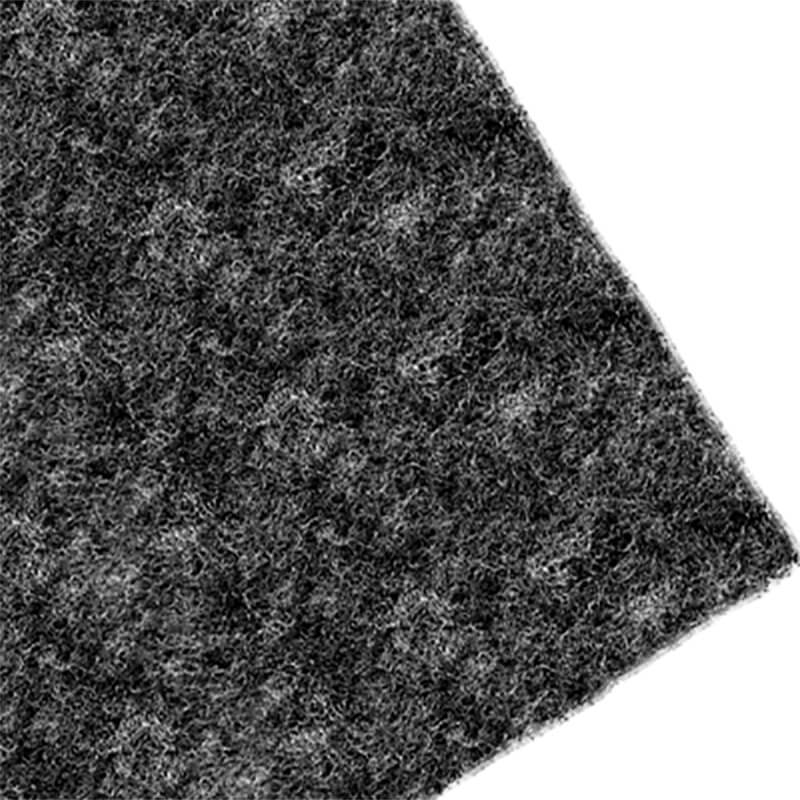 Geotextiles
Woven Geotextile
These heavier-weight fabrics are designed for applications where higher strength, stability, and performance are necessary. This fabric is one of the most commonly used geotextiles for road stabilization, ground stabilization, and aggregate separation. Made of polypropylene, the geotextile is non-biodegradable and UV resistant as well as being resistant to commonly encountered soil chemicals, mildew, and insects. Polypropylene is stable within a pH range of 2 to 13, making it one of the most stable polymers available for geotextiles today. This fabric is also useful for filtration purposes as it restricts the movement of soil particles while allowing water to pass through. The fabric is also useful for shoreline restoration along with erosion control as it helps hold the soil in place when used under gabions.
STRONGHOLD NW6
STRONGHOLD NW6 is ideal for applications requiring ground stabilization, aggregate separation, and soil reinforcement. These fabrics feature a needle-punched exterior that aids filtration applications. These geotextiles are ideal for drainage, asphalt overlay, and various other filtration requirements. The lightweight fabrics are slightly lower in strength but have increased permeability levels making them a great option for use in both street and French drains. Weighs 6.0 oz
NW612.5360 — 12.5 ft x 360 ft — 200 lb
NW615360 — 15 ft x 360 ft — 200 lb
STRONGHOLD NW8
These medium-strength geotextiles are ideal for long-term applications that require extra strength, high UV resistance, and high rotting prevention. Weighs 8.0 oz
NW812.5360 — 12.5 ft x 360 ft — 262 lb
NW815300 — 15 ft x 300 ft — 262lb
STRONGHOLD NW10
This fabric is ideal for any application that requires superior strength and filtration capabilities. Often used to support areas during road repair, road construction, and stabilization applications, these geotextiles effectively filter water and keep areas stable. The superior strength stands up to the stresses of construction and installation. Weighs 10 oz
NW1012.5360 — 12.5 ft x 360 ft — 500 lb
NW1015360 — 15 ft x 360 ft — 600 lb
Landscape Fabric
The original landscape fabric that started it all is easy to cut and install. This particular fabric starts out with a woven piece of fabric like the ground cover, and then the non-woven (fuzzy) material is added. The non-woven fabric's only function is to increase water permeability. Heat sealing (melting) the edges prevents the fabric from fraying or unraveling. Since the fibers are synthetic and not natural, the material resists rotting and degradation. The black woven needle-punched fabric offers excellent strength and toughness with a high degree of UV resistance. Air and water flow through easily while weed growth is severely restricted. The black color prevents light penetration and the needle punching method of fabrication provides stability on slopes. Color stripes 12″ apart allow for easy plant spacing and alignment.
In most applications, the fabric should be placed fuzzy side down. This is especially true if weed control and soil stabilization are the primary goals. If mulch is to be used over the top of the fabric, place the fuzzy side up to help "hold" onto the mulch.
Bulk rolls come in the following sizes:
WNP53250 — 3 ft x 250 ft — 28 lb
WNP454250 — 4 ft x 250 ft — 35 lb
WNP56250 — 6 ft x 250 ft — 49 lb
WNP58250 — 8 ft x 250 ft — 70 lb
Contact Kleener Image Today
Reach out to us with any questions or to purchase products and services by calling us at (515) 556-8673 or by visiting our location in Grimes.
Contact Kleener Image