Erosion Control Products
Fix Soil Erosion in Your Yard
Don't let your yard's topsoil wear away or damage your existing landscaping efforts. With our erosion control products, you can prevent natural disturbances like water or wind from harming your yard. We carry a variety of product solutions, including weed barriers, straw blankets, wattles, and inlet protection.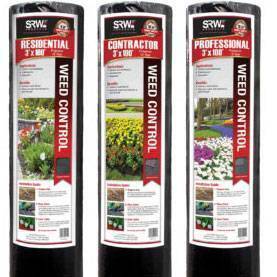 Weed Barrier
Professional Landscaping Fabric – under mulch/rock


Available in 3x50 feet, 3x100 feet, 3x300 feet, 4x100 feet, 4x300 feet, and 6x300 feet

Woven Needle – under rock


Available in 3x250 feet (4.75oz), 4x250 feet (5oz), and 6x250 feet (4.75oz)

Non-Woven 4 oz – behind walls


Available in 6.25x360 feet, 12.5x360 feet, and 15x300 feet

PNon-Woven 6 oz – behind walls


Available in 12x360 feet and 15x300 feet

Geo-Grid – retaining wall support


Bi-Directional for smaller walls – 4x100 feet
5 Series for larger walls – 6x150 feet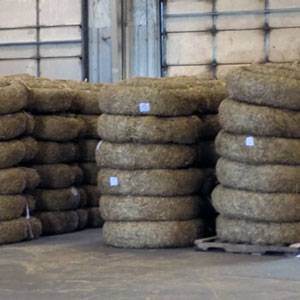 Straw Blankets
Straw blankets are used temporarily to help with erosion and retaining moisture while seeding. They're available in the following sizes:
4 x 50 feet
8 x 112.5 feet
---
Straw Wattle
Straw wattles are ideal for filtration and water flow and perfect for storm drains and inlets. The come in the following size:
9 inches around by 25 feet long
---
Inlet Protection
Protect your stormwater drain from sediment and debris by using an inlet protection device from Kleener Image. We offer several options depending on the size, shape, and longevity of inlet protection needed.
Inlet protection options include:
Flexstorm Lite by ADS
Flexstorm by ADS
Curb Inlet Filter by BMP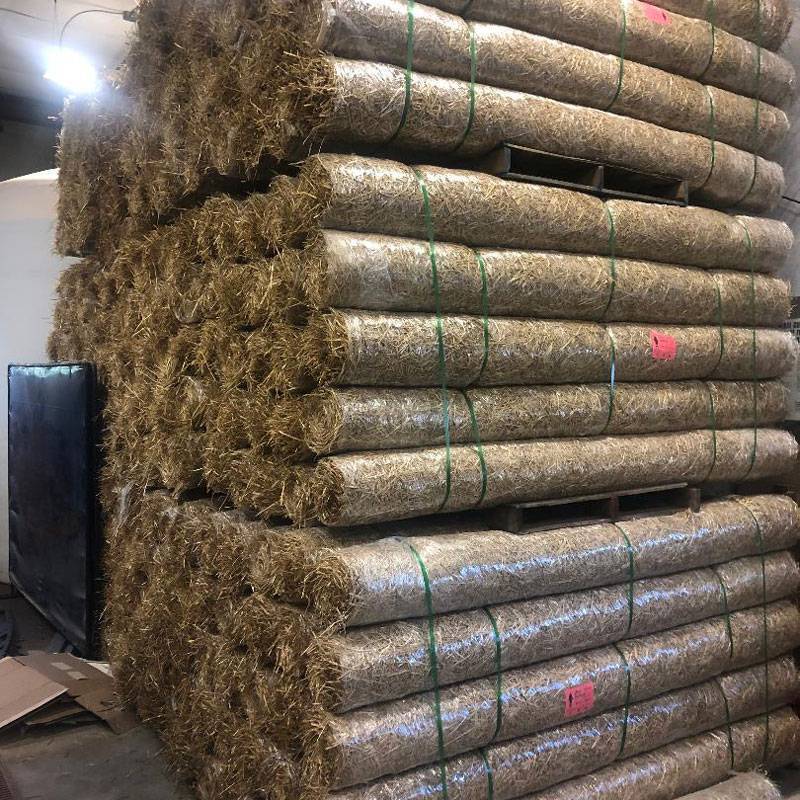 Erosion Control Blankets
Erosion control blankets are used to stabilize slopes, keep soil in its place, and support in channels. Each blanket is suited to a wide variety of applications. Please contact us to find the correct configuration for your next project.
Typcial Erosion Control Blankets:
Straw Blanket
Excelsior Blanket
Straw/ Coconut Blanket
Coconut Blanket
Applications:
Slope Stabilization
Soil Reinforcement
Support in Channels
Land Restoration Projects
Slope or Channel Erosion Control
Slopes up to 2:1
Low flow channels
Bare ground seeding
Turf Reinforcement Mats
Sediment Logs
Sediment logs are used to reduce erosion, increase filtration, and retain soil for one to two years, making them ideal for temporary protection while permanent vegetation becomes established.
Applications:
Silt checks
Soil Reinforcement
Inlet protection
Drain protection
Bank stabilization
SStream stabilization
Slope or channel erosion control
Turbidity Curtains
Kleener Image offers turbidity barriers (often known as floatation silt curtains) to meet any specification or site condition that is encountered. With materials both pervious and impervious, as well as a full implement of marine rigging and anchor options, we can create barriers that will be both resilient and maintenance free for nearly any application.
Turbidity barriers are designed to restrict the flow of sediment-laden storm water runoff from a construction site to keep it contained in a limited area and allow the sediment to settle out before being carried into adjacent or joining watercourses.
Floating turbidity barriers consist of a top flotation boom, an impervious fabric curtain extending downward under water, and a heavy galvanized steel chain sealed into a hem along the entire bottom of the curtain to provide ballast to keep the curtain vertical in the water. End hems are sealed around a rope and grommeted to allow attachment to each other with rope or bolt/nuts/washers.
Types 1.DOT, 2.DOT, and 3.DOT meet or exceed all known Federal and State governmental specifications, including NPDES PHASE II requirements. Floating barrier sizes are typically a standard length of 50 ft. Standard depths are 3′, 5′ and 10′. Custom lengths (up to 100′) and depths (from 2′ to 100′) as well as custom colors and accessories (such as lighted navigation buoys and anchor kits) are also available.
Type 1.DOT Turbidity Barriers are manufactured to meet DOT requirements to be deployed in water with little to no flow rates. They're made from 18 oz PVC coated material making them durable and economical. The Type 1 barrier is recommended for construction sites located in protected areas that are exposed only to light winds and to current velocities of less than one foot per second. This type of site may include ponds, shallow lakes, small streams, and marshes. The standard size is 5′ depth, and custom sizes are available.
Type 2.DOT Turbidity Barriers are stronger overall to allow for deployment in waters with higher flow rates. These barriers have top load cables, stress plates for reinforcing the corners, and 12″ ASTM Universal connector plates used to connect one section to another. They are designed to handle more severe conditions such as lakes, streams, inter coastal, and tidal areas where current velocities up to 5 ft per second are expected.
Type 3.DOT is a special adaption of the Type 2 barrier. Approximately 20% of the area of the barrier skirt fabric is replaced with a polypropylene filter fabric conforming to some State DOT specifications. The filter fabric is inserted to reduce the pressure on the curtain while retaining silt. In actual practice, a filter fabric which is woven tightly enough to retain silt will not significantly reduce pressure on the curtain. Conversely, if the filter fabric is woven loose enough to reduce the pressure on the curtain, it will not be able to retain most silt and sediment particles. In addition, the filter fabric cannot be heat-sealed, and must be sewn into the curtain, resulting in a reduction in curtain strength and longevity. These are the strongest floating barrier for silt and turbidity control and are designed for fast water, waves, or other demanding conditions. They are typically recommended for areas with flows up to 1.5 knots.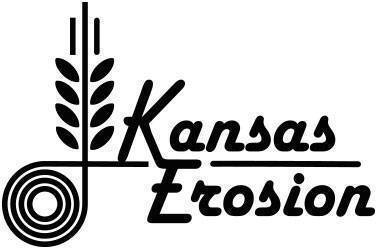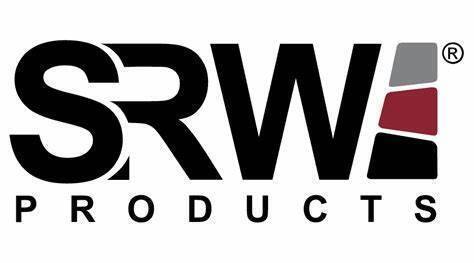 Stabilize Your Soil With Erosion Control
Get started with Kleener Image! Contact us or stop by our location in Grimes to purchase our erosion control products and to ask any questions you may have.